Products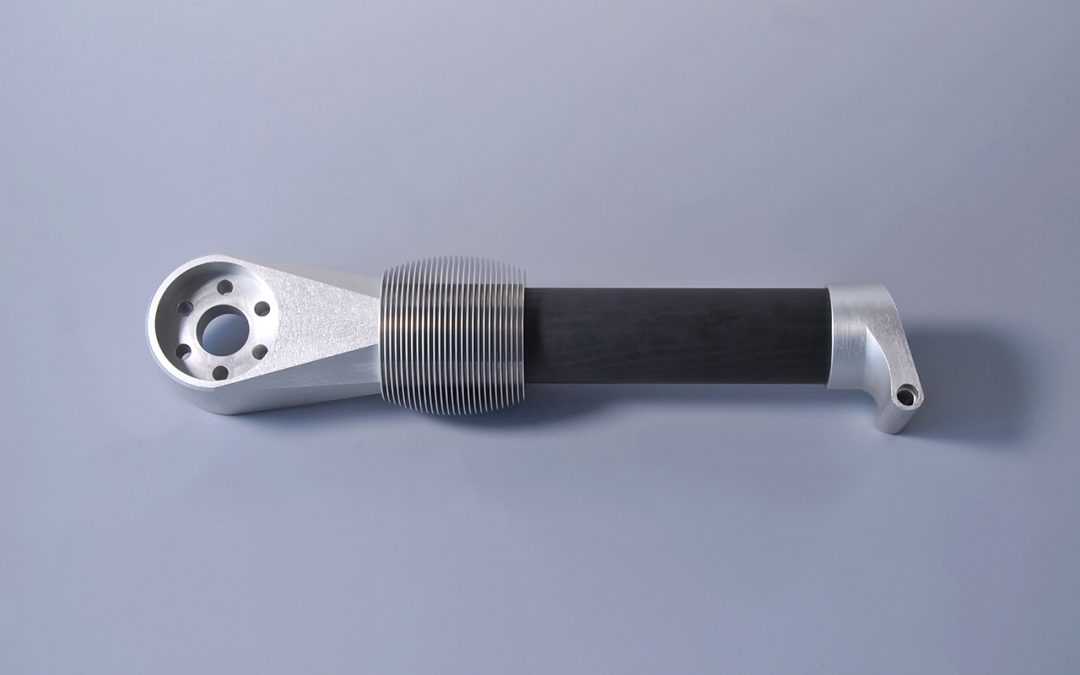 Hybrid Parts of CFRP and Metal
Since we perform turning, center 5-axis machining, cylindrical grinding, surface grinding, and other machining processes, we can consistently perform everything in-house with CFRP material from molding to cutting and grinding of metal parts and their assembly. We can maintain the quality of prototypes with complex configurations and shorten the prototyping period.
Weight reduction of approximately 30% compared to when manufactured using only steel materials (varies depending on shape).
By combining materials based on the strength and weight required for the part, it is possible to reduce weight and shape, which has previously been difficult to achieve with conventional design.
CFRP, a difficult-to-machine material, can be processed with the same precision as metal.